Quarter Pound Patty with Corned Beef, Sauerkraut, Swiss Cheese, 1000 Island Dressing and Mustard – Comes with your choice of Fries, Seasoned Curly Fries or Tots… and a 16oz Fountain Drink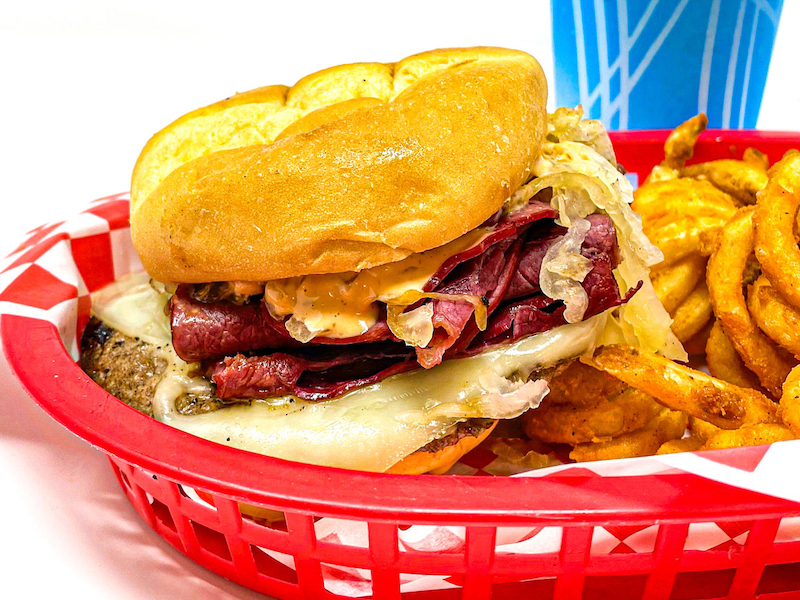 Call us on 360.894.8070 to place your order!
Dylan's Corner Market serves delicious deli-style food to satisfy your breakfast, lunch and dinner cravings.
We can make to order anytime!