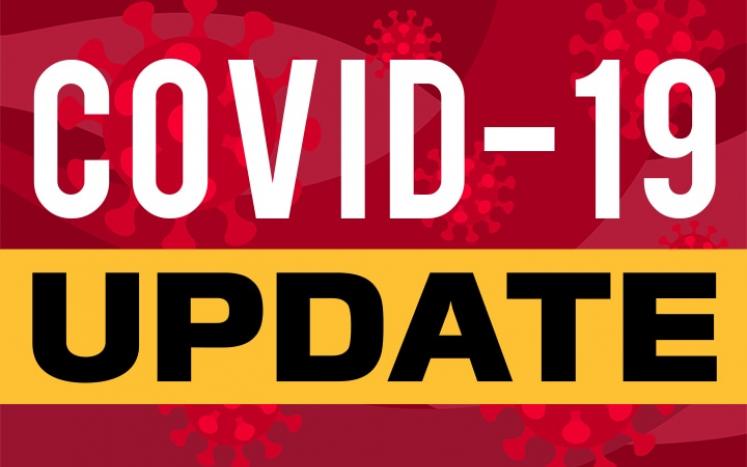 UPDATED NOTICE TO ALL GUESTS
PER THE NEW STATE MANDATE:
STARTING TUESDAY JULY 7TH, 2020
ALL PATRONS MUST WEAR A FACIAL COVERING PRIOR TO ENTRY, FAILURE TO DO SO IS GROUNDS FOR REFUSAL OF SERVICE.
MANDATE STATES: "NO MASK, NO ENTRY"
THE EXCEPTION TO THIS MANDATE (PER JAY INSLEE) AND IN COMPLIANCE WITH ADA AND HIPAA LAWS:
IF YOU HAVE A MEDICAL CONDITION THAT MAKES IT DIFFICULT TO WEAR A MASK, YOU DO NOT HAVE TO TELL A BUSINESS WHAT THAT MEDICAL CONDITION IS.
YOU SIMPLY STATE THAT YOU HAVE A MEDICAL CONDITION THAT EXEMPTS YOU FROM WEARING A MASK, AND THAT WILL BE HONORED BY ALL BUSINESS.
SO PLEASE, JUST STATE YOU ARE MEDICALLY EXEMPT WHEN YOU ENTER THE STORE AND OR QUESTIONED BY STAFF AND YOU WILL BE WELCOMED!
FOR THOSE OF YOU THAT DON'T HAVE A MEDICAL EXEMPTION "WEAR YOUR MASK".
UNFORTUNATELY, IT IS OUR BUSINESS THAT WILL BE CITED, NOT YOURS.
WE DID NOT CREATE THIS MANDATE, SO PLEASE RESPECT US, AS WE RESPECT YOU!
PLEASE NOTE: SOME TEAM MEMBERS AND GUESTS ARE MEDICALLY EXEMPT FROM WEARING A FACE MASK. SO PLEASE, IF YOU DO NOT FEEL SAFE IN AN ENVIRONMENT DUE TO OTHERS NOT WEARING A MASK FOR MEDICAL PURPOSES, AND YOU CHOOSE TO ENTER, YOU DO SO AT YOUR OWN RISK.
**IF YOU NEED A MASK, WE WILL SELL YOU ONE FOR $1.00**
WE LOVE AND RESPECT OUR TEAM, OUR COMMUNITY AND OUR GUESTS!
PLEASE REMEMBER TO SOCIAL DISTANCE, WASH YOUR HANDS AND DO YOUR PART TO KEEP EVERYONE SAFE!
THANK YOU TO ALL OUR GUESTS AND COMMUNITY MEMBERS. WE APPRECIATE ALL OF YOU!
DYLAN'S CORNER MARKET MANAGEMENT
Outstanding Customer Service
Welcome to Dylan's Corner Market
Dylan's Corner Market stands for outstanding customer service!
The Dylan's Corner Market team looks forward to welcome and serve you!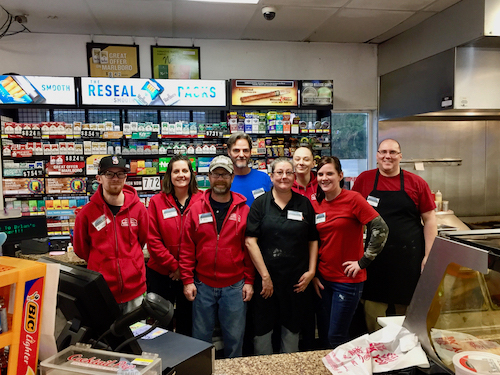 Delicious Deli-Style Food
Breakfast, Lunch & Dinner
Dylan's Corner Market serves delicious deli-style food to satisfy your breakfast, lunch and dinner cravings.
We can make to order anytime!
Crispy Chicken Bacon Wrap @ $7.99
Crispy Chicken Tenders, Bacon, Lettuce and Tomatoes wrapped in a Flour Tortilla with your choice of Chipotle or Ranch Dressing – Comes with your choice of Fries, Seasoned Curly Fries or Tots… and a 16oz Fountain Drink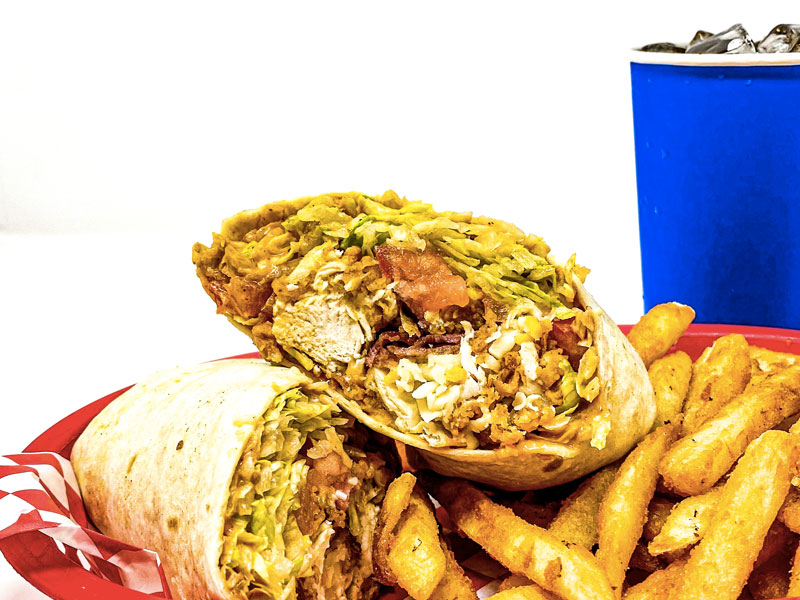 MON – SUN
5:00am – 10:00pm